16th December @12 noon. Book launch: 'The Benefits of a Light Heart.'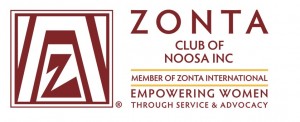 Zonta Club of Noosa in association with Primrose Hall Publishing Group and the University of the Sunshine Coast, invites you to the launch of…
Dr Prue Millear's new book: The Benefits of a Light Heart.
Humour, problem-solving, and the strategies to make it happen.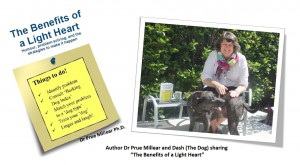 Come along for a Christmas lunch and meet the author and hear about how you can turn your problems into Dogs and channel your inner Cat to organise them all. The Benefits of a Light Heart, is an amusing way to think about stress management and dealing with life's inevitable problems.
Rather than being too serious, Prue (and her alter ego, Professor Hilary Doodlebug, a delightful Cat) will introduce a range of Problem Dogs, from Kelpies (sensible ones) all the way to serious, dangerous problems that look like the Hounds of Hell (when all seems lost). So once you've identified your Dog, learn how to get that Barking Dog to sit nicely and learn some manners, with hints and tips for Pups, Dog Fights, Black Dogs, Stray Dogs, and Sunshine Dogs.
When you've applied a dose of FLEA Powder and trained your problems, you can read the science behind happiness and humour, and how to be active in shaping your own life.
Join us for a two-course lunch (with a glass of wine) at the River Deck, Noosa Marina, at Tewantin.
12 noon, Friday 16th December, 2016.
The Benefits of a Light Heart will be available for purchase and there will be raffles prizes and a Lucky Door prize. Booking is essential. Please contact Dr Tina Doe
Email: tina@primrosehall.com or Phone:1300 826 417 for bookings
Purchase tickets: Direct Deposit
Payment: $50 per head pay to ZONTA account
BSB: 633000
Account: 138389507
Ref: Your name.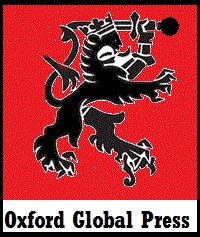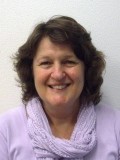 Dr Tina Doe. Email: tina@primrosehall.com Phone: 1300 826417
Please view flier: Click here.