Zonta Shop
ZONTA INTERNATIONAL STORE
A range of Zonta products is also available for purchase from the Zonta International store.  Note that you must be logged in to the Zonta International website to open this link.  This is a separate process to registering for the District 22 website.
ZONTA MERCHANDISE DISTRICT 23 STORE
District 23 sell merchandise such as President and Past President pins, Zonta stick pins etc.  Orders should be placed for these from the D23 website D23 Merchandise
There is also a link on the page to the merchandise offered by D23 Clubs
ZONTA MERCHANDISE DISTRICT 24 STORE
Clubs in District 24 also offer Zonta merchandise for sale.  These can be accessed through the D24 Shop
ZONTA DISTRICT 22 LTD PRODUCTS
Our District 22 Board and a number of our Clubs sell various products as fundraising projects to meet their service commitments. Your support of Zonta through your purchase of these items is appreciated.
NEW STOCK Hon Zon Badges NOW AVAILABLE
Recognise the work and value of your HonZon through a specially created lapel pin in our Zonta colours. Contact Ros Kinder on 0419 026 756 or your Area Director.  Price: $10.00 per badge plus postage. An Invoice will be sent with the Order with payment direct to District 22.
MINATURE ORANGE & BLUE WOMEN 
ZONTA SAYS NOW TO GENDER-EQUAL CLIMATE ACTION PINS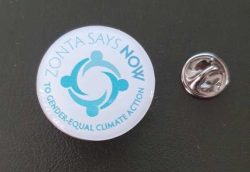 These pins were included in the 2023 District 22 Conference bag for delegates.  Using the current logo, these pins are 2.5 cms in diameter, have a metal back with a butterfly clip.  Price is $3.50 each plus postage.  They are available from District 22 Governor Lyn until sold out or reordered.  Please contact zontad22governor@gmail.com with your order, and an invoice with District 22 Ltd banking details including postage will be forwarded to you with your pins.  There is no GST on these pins.
ZONTA BREAST CARE CUSHIONS
The Zonta Breast Care Cushions are not for sale. The cushions are made by Zontians and distributed as a service project to women who have undergone breast surgery. Distribution generally occurs through the Breast Care Nurse at the hospital where the woman has had the surgery. If you have had breast surgery and not received such a cushion and would like one please forward your details by email  Price: $0.00  The list of hospitals regularly supplied with cushion can be found on http://zontadistrict22.org/wp-content/uploads/District-22-Clubs-Making-Distributing-Breast-Care-Cushions-March-2018-1.pdf
ZONTA SAYS NO T-Shirts and Zonta YES T-SHIRTS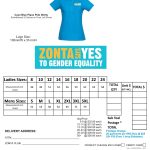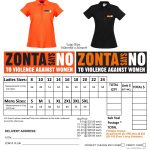 The Zonta Says NO T-shirts can now be ordered direct from the supplier. The order forms are here: Zonta Says No Polo Shirts Order Form 2023 and Zonta Says Yes Polo Shirts Order Form 2023. Orders or more information contact Brighter Ideas
DISTRICT 22 CLUB PRODUCTS
Zonta Maroon Aprons – Zonta Club of Ipswich Inc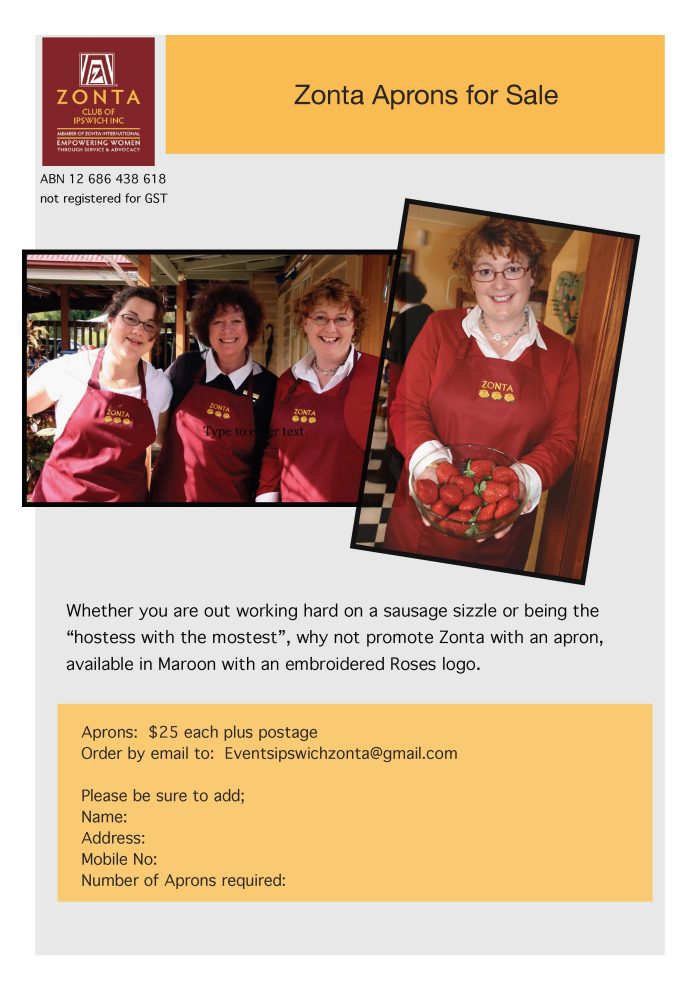 Zonta Says NO Tea Towels – Zonta Club of Northern Rivers Inc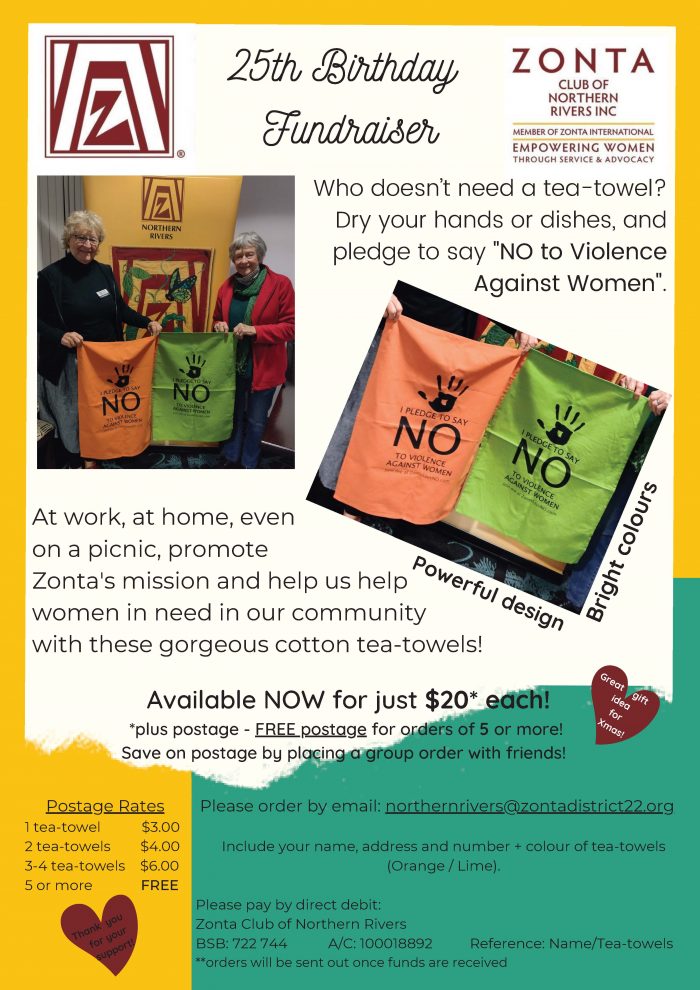 Zonta Breast Care Cushion Stuffing – Zonta Club of Brisbane East Inc
The Zonta Club of Brisbane East Inc purchases bulk stuffing suitable for our Breast Care Cushions which it is happy to on sell to Clubs at cost price.  The stuffing comes in 2.5 kg bags at a cost price currently (August 2022) of $10.30 per kg.  Because of volume it is not cost effective to forward the stuffing but it can be collected from Manly West.  If your Club wishes to collect a supply please send an email.  Prior notice is required as it is not always available for collection.
Zonta Silk Eco Bags – Zonta Club of Rockhampton Inc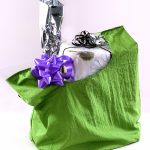 Zonta Eco silk bags are an ideal alternative to plastic bags. They are made from 100% nylon parachute silk fabric. They are designed to fit supermarket racks and are strong enough to carry heavy groceries. They are lightweight, compact and machine washable, are water resistant and convenient for fridge and freezer. They are handy for overseas travel, children's library books etc. They come in an attractive range of colours (see photos). Please contact the club at rockhampton@zontadistrict22.org to order.
There are five types to choose from.
1. Shopping bags which replace the plastic supermarket grocery bag are $10.00 each
2. Shoulder Bags which are larger shopping bags which are also useful for the beach, as a weekend bag or when travelling are $13.00 each
3. Fruit and Vege Bags/Shoe Bags which are just right as reusable produce bags at a farmer's market, a supermarket or for travelling to hold shoes, laundry or underwear are $5.00 each.
4. Mini Drawstring Bags $2.50 
5. Large Drawstring Bags $5.00 (holds 6 shopping bags)
Postage is $15 for 10 bags.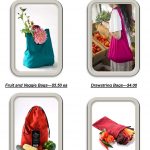 Payment can be made either by Cheque or Direct Deposit.
1. Cheque:
The Zonta Club of Rockhampton Inc
P O Box 323
Rockhampton. Q 4700
2. Direct Deposit:
The Capricornian
A/c Name: Zonta Club of Rockhampton Inc.
BSB: 813-049. Account No: 100026270
(Surname & Eco Bag for identification purposes.)