Fundraising Initiatives
The Zonta Club of Noosa undertakes a range of fundraising initiatives within the local community each year…
Golf Day
Volunteers and supports the Noosa Ironman Triathlon
Manages the gear tent and assists with the kit packs for athletes at the annual Noosa Triathlon
Book Launches e.g. 'Benefits of a Light Heart': Click here!
Trivia Nights:  Click here!
Charity Performances in collaboration with the 'Noosa Arts Theatre' (e.g. The 39 Steps, Minefields and Mini Skirts)
Sausage sizzles
Hosts an International Women's Day Breakfast in March annually (to celebrate the achievements of women throughout the years)                    
2017 IWD Breakfast: Click here!   (IWD Breakfast is a Service Project for the Zonta Club of Noosa)
IWD Video: View here!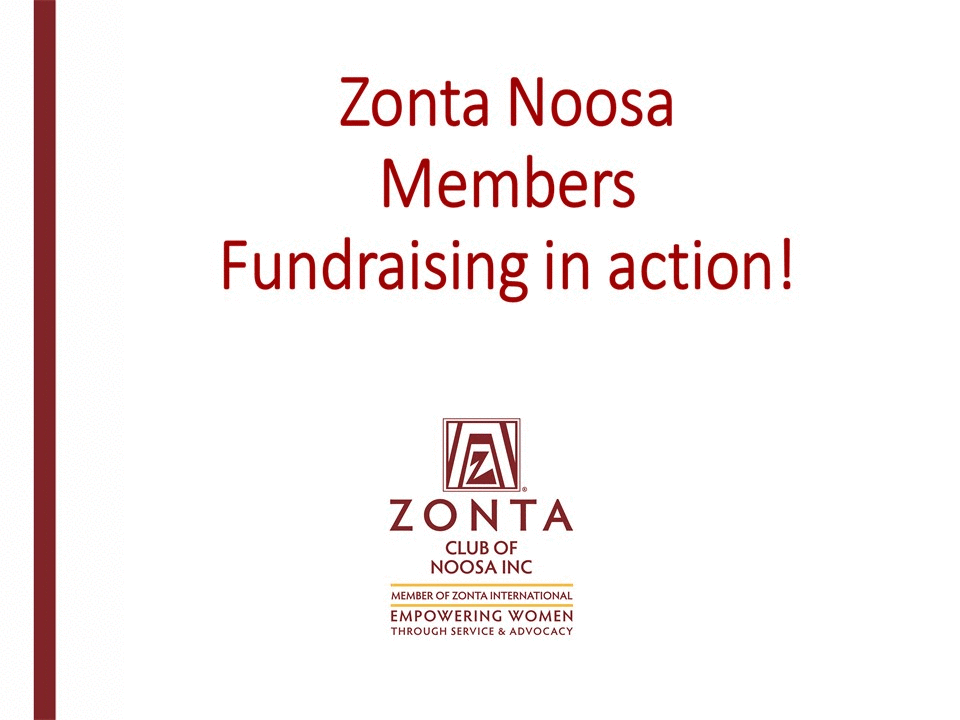 The Zonta Club of Noosa would also like to thank the community members and local businesses for their support, attendance at events and contributions.  Recognition and thanks also to Zonta members who give so generously give of their time, talents and energies.  A sincere 'thank you' to all!