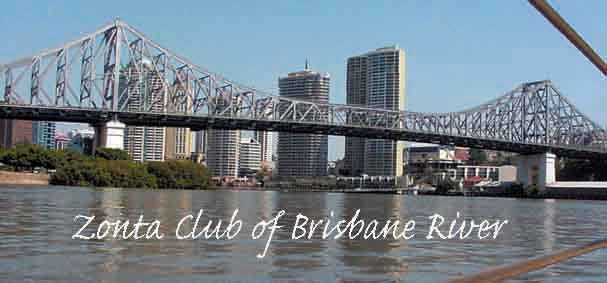 Our Club
The Zonta Club of Brisbane River Inc is one of a number of Zonta clubs in the Brisbane area. The members meet for dinner on the last Tuesday of each month (excluding December) at The Greek Club, Edmondstone Street, South Brisbane. Meetings commence 6.00pm for 6.30pm and generally conclude by 8.30pm.
Opportunities for Members include:
Having a meaningful impact on women's lives

Establishing friendships through fellowship and camaraderie


Keeping up-to-date with global women's issues and Zonta and UN activities
Through service, education and advocacy Zontians work together to make women's equality a reality not just in our community but globally as well.
What we do
In recent years our Club has concentrated on serving the community in the West End area.
Our Club supports Service Projects such as;
the assembly of birthing kits which provide clean birthing conditions and education in clean birthing practices to women who give birth at home in remote regions of the developing world
breast comfort cushions distributed to women in hospital recovering from breast surgery
Micah Projects – Young Mothers for Young Women which is a network of young women offering peer support, education and advocacy
Scholarships for Indigenous students
We support local women's refuges by providing personal care items for the women
Murri Sisters' Safe Haven
WWILD – supports women with learning disabilities.
Other activities include guest speakers at our monthly meetings and special events covering a range of interesting topics.
Upcoming events
Each year the Zonta Club of Brisbane River plans a program of activities that will interest supporters and raise money for local and international projects. Check our Facebook page for the latest events.
For more information enquire here
Postal address:  Zonta Club of Brisbane River
PO Box 5804, West End Qld 4101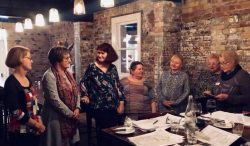 To find out more about the activities of Zonta Clubs in our District Click here