We know how to have a laugh, even at 6 AM start, as we provide runners with water at Airlie Beach Running Festival!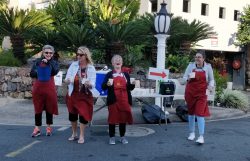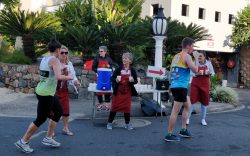 Click here to visit our Facebook page
The beautiful Whitsundays are situated on the central Queensland coast between Mackay and Townsville. 
Our Work (Advocacy & Service) 
We provide support for an Education Bursary and YWPA

We often have United Nations talks at our meetings on the International projects 

We host breakfast talks from guest speakers who are working all over the world on women's issues; 

At Christmas, we prepare Pamper Packs for the ladies in the refuge and participate in Adopt A Family;

We are providing books for women and children in a dedicated wing of our local library, 

for Aboriginal children and women  and quilts for shipment overseas;

We support the Whitsunday Crisis & Counselling Service; and 

We hold our – always 'sold out' – International Women's Day Breakfast
Education Bursaries: The applicant must be a young woman who:
Is between 15 years and 25 years old
Can demonstrate financial hardship
Is a resident of, or was educated in, the Whitsunday region.
Can state how the Bursary will make a real difference to her capacity to continue with her studies
Has the written support of an educational organization, (represented by individuals such as a School Principal or Counsellor, an education professional, or a JP known to the applicant).
Is prepared to meet the acquittal criteria.

Further details and application forms are available

from

zontaclub7@hotmail.com

 

 
For Fun:  Oh yes, we like FUN! We host the our annual Christmas Progressive Dinner/party.  Our Changeover is always a celebratory event. We also participate in community events such as the annual Outrigger Regatta (ACT as 1 Against Domestic Violence), Pink Ribbon Day at the Markets, sewing Breast Care cushions, bags and turbans and a clothes/book swap.   
Our vibrant, active Club, of 40 members, meets on the 3rd Thursday of every month at 6:30pm for a lovely, catered dinner meeting. If you would like an invitation to attend one of the meetings please send an email .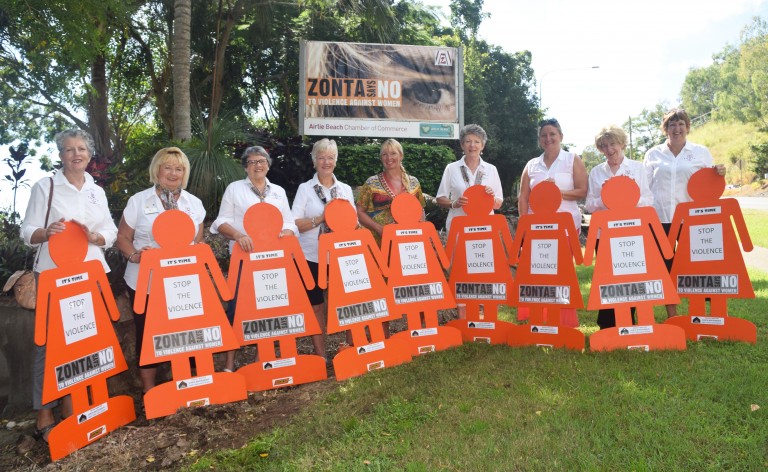 Our ladies are seen in parades, at storefronts, all over town!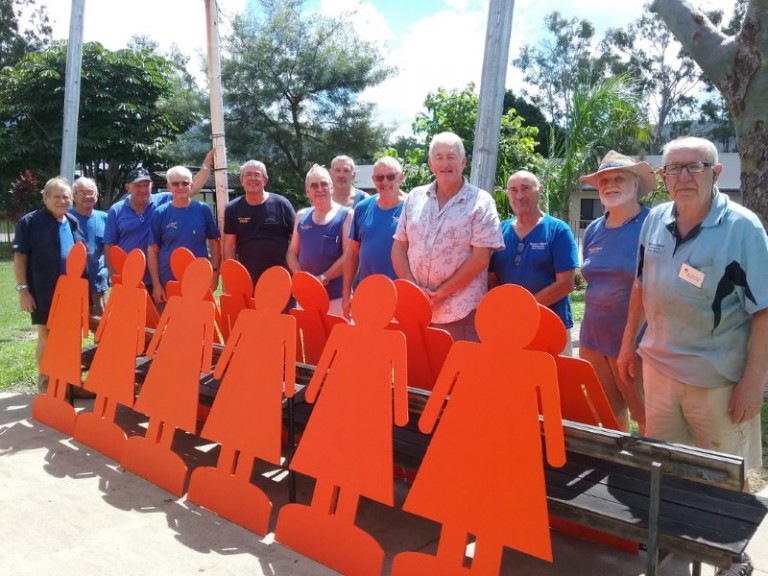 Men's Shed made our beautiful ladies
To find out more about the activities of Zonta Clubs throughout our District Click here