The Zonta Club of Sandgate Inc was chartered in 2007 and in 2018 changed its name to the Zonta Club of Northside Inc.  It has a very active membership involved in advancing the status of women and young girls through advocacy, education and service.
Club members advocate for women and girls locally and internationally by promoting the ZONTA SAY NO To Violence Against Women and the ZONTA SAYS YES To Gender Equality campaigns. The Club has an active Facebook Page which regularly updates followers on international and national issues affecting women and girls as well as local Club events and activities. For more information go to http://www.zonta.org
Zonta Club of Northside Inc also partners with many local businesses who support these campaigns in their business's by display a mini-orange lady and information flyers. Club members also represent Zonta Club of Northside Inc at local farmers markets in the local community throughout the year, particularly in November and December.
Zonta envisions a future in which every woman is able to achieve her full potential. Zonta Club of Northside Inc participates in the Zonta International Young Women in Public Affairs Award Program each year. Young women aged 16-19 years who demonstrate committment to their education and their local community are recognised and awarded. The winning recipient progresses to the Zonta District 22 level and then has an opportunity, if successful to progress to the International Level. For more information email zontaclubofnorthside@gmail.com.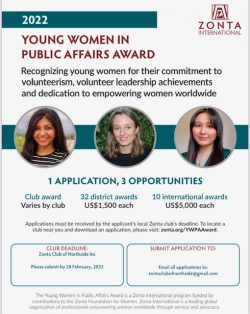 Zonta Club of Northside Inc each year also awards the Zonta Northside Education Bursary. This bursary is awarded to a young women in our local community to support her in continuing her education. 
Zonta Club of Northside Inc has successfully delivered Breast Care Cushions to Brisbane hopsitals since 2016. This Service Project brings love and light to women who have had mastectomy surgery. Currently, these special cushions are delivered to The Wesley Hospital, St Vincent's Hospital and The Prince Charles Hospital. This Project is supported by the Club's 'Friends of Zonta' who actively participate in making these Breast Care Cushions.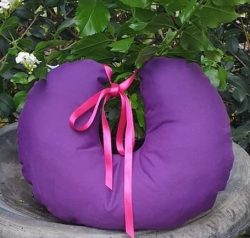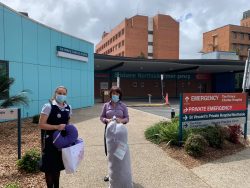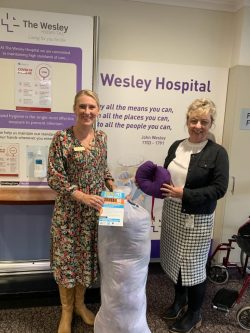 Clubs members are involved in many fundraising activities during the year. Our next fundraiser is Tuesday 26th October, 2021. Join us for a 'Sip 'n' Dip' Night at La Zucca Italian Restaurant from 6:30pm. Tickets are $70 per person. For more information email us, zontaclubofnorthside@gmail.com.
CHECK OUT OUR EVENTS AND ACTIVITIES FOR NOVEMBER!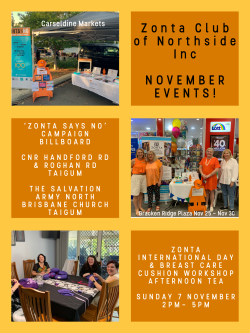 Club meetings are held monthly, for more details please contact us by email
For more information on how your business can support the vision of ZONTA contact us by email
To follow us, visit us our Facebook page and keep up with our news as it happens!
To find out more about the activities of Zonta Clubs throughout District 22 Click here