Visit us on Facebook
ZONTA is a human rights organisation focusing on women and children.
Come join us in bringing young and 'young at heart' women together working towards changing the lives of others.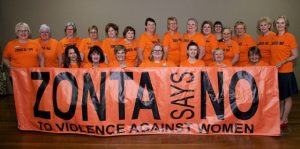 This vibrant Zonta Club welcomes women of all ages seeking to be a part of collaborative projects and community activities that make a difference to women's lives locally and across the globe.

At times it's hands on with our support of Birthing Kits Foundation Australia which has resulted in 1000's of these lifesaving kits instrumental in decreasing infant mortality in Africa and our neighbouring countries. To date this has been largely achieved through the involvement of local schools.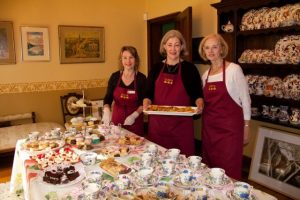 The Zonta Club of Ipswich is renowned for our Heritage Homes Tours and Aria fund raisers. These events are fun and great opportunities for fellowship.
Women from all walks of life are club members, sharing their stories and providing skill development opportunities through project activities.
Do you have innovative fund raising ideas that can lead to making a difference to the lives of women and children?
And it's not all work as we love a party and are currently gearing up for our Zonta Club's 40th Birthday. Coincidently, Zonta International turns 100 in the same year so there is lots to celebrate in 2019.
Interested in Joining Us? Send an email
We meet the 4th Monday of the month commencing 6:15 pm at the Brothers Leagues Club, 20 Wildey Street, Raceview.
To find out more about the activities of Zonta Clubs throughout Queensland Click here