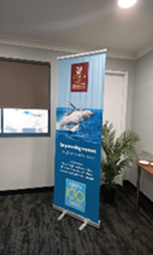 About Zonta Club of Hervey Bay 
The Zonta Club of Hervey Bay was chartered in December 1990 and is part of the Zonta International District 22 which comprises of five (5) Areas. The Zonta Club of Hervey Bay is part of Area 2. Hervey Bay, a coastal town approximately 290 kilometres from Brisbane, and is considered as the whale watching capital of Australia, with easy access to the WorldHeritage listed K'gari/Fraser Island. hervey-bay 1
Mission
Zonta International is a leading global organisation of professionals empowering women worldwide through service and advocacy.
Vision
Zonta International envisions a world in which women's rights are recognised as human rights and every woman is able to achieve her full potential.
In such a  world, women have access to all resources and are represented in decision making positions on an equal basis with men.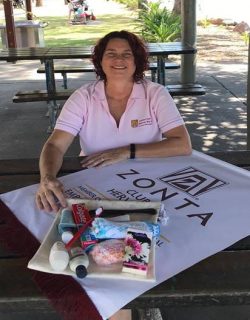 In such a world,no woman lives in fear of violence.
How we do this
The Zonta Club of Hervey Bay works at the international, district, and local levels to achieve the Zonta objectives through:
Education

Projects to support young people and women in our community to enter careers for the future

Service 

Support to Hervey Bay community through the assembly and provision of Dignity Bags to women and children in need
Donations to support various community organisations
Birthing Kits to assist traditional birth attendants in developing countries
Fundraising for local and international projects

Advocacy

Prevention of Violence Against Women and Children
Awareness raising through the 16 Days of Activism against Gender Based Violence
International Women's Day breakfast
Raising community awareness through events and media
Partnerships with like minded organisations

Membership
Promoting membership at community events
Holding social events to support members
Participating in district forums to increase and support membership
The Club meets on the last Wednesday of each month at 6.30pm either via Phone, Zoom or at the Pandanus Room, Kondari, Elizabeth Street, Urangan Qld 4655.  If you would like to contact us to learn more  write to us at PO 1035, Hervey Bay, Q., 4655 or 153 Barranjoey Drive, Sunshine Acres, Q., 4655.  Alternatively please send an email with your contact details.
For other updates please join our page on Facebook page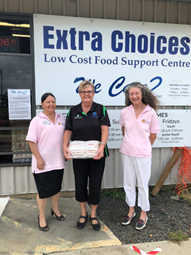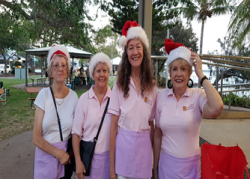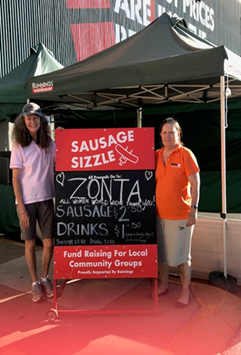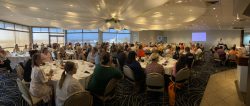 For information about other clubs in District 22 Click here.