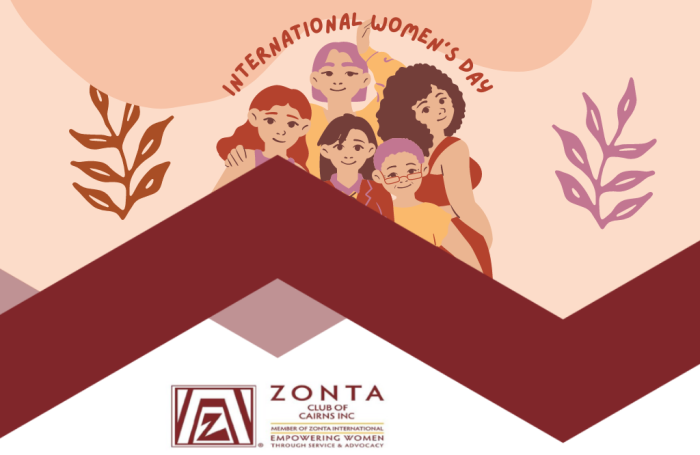 The Zonta Club of Cairns Inc is a group of local professional and business women who are passionate about building a better world for women and girls.
The club formed in September 1983, and the club has been dedicated to supporting local causes and service activities for the last four decades. We find joy in doing this as a supportive community of women who are enthusiastic about making a difference.
Members are dedicated supporters of the goals and ideals of Zonta International – advocating for women's rights, equality education and an end to child marriage and gender based violence.
The club meets 6pm on the first Wednesday of every month at The Benson Hotel.  Club members enjoy dinner, the company of fellow members and undertake club business.
If you would like to contact us please use the email link. – email
To find out more about the activities of Zonta Clubs throughout District 22 Click here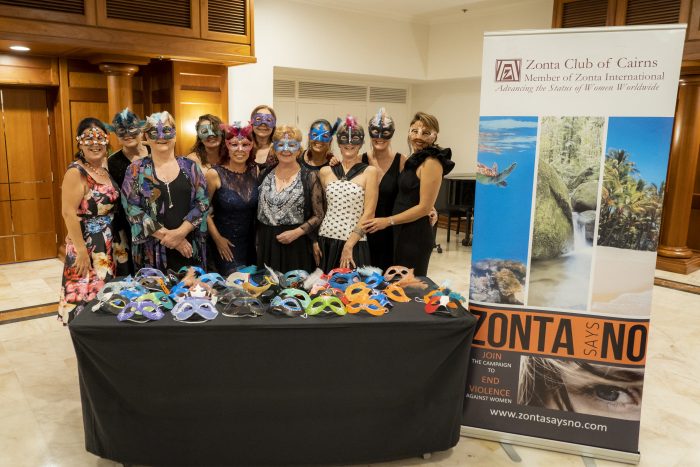 Club Activities
Activities the club is currently involved in include advocating for the prevention of violence towards women and girls through the 16 days of activism from 25 November to 10 December annually, our aim during this time is to raise awareness and reinforce our zero tolerance to domestic violence against women.
As well as this major campaign, the club supports local women's shelters, assists young women in pursuing university and vocational studies, supports Wheels of Wellness assisting people living on the streets, and various pop up projects.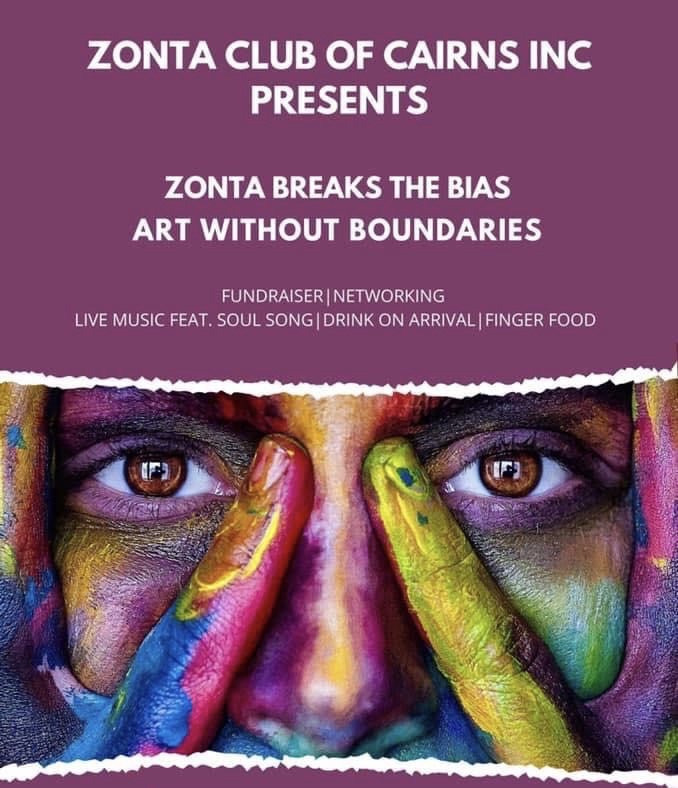 Fundraising
The club has supported a wide range of causes throughout the years. Club activities include fund raising for projects to address the needs of women in the community with focus towards the prevention of violence toward women and supporting women and girls to reach their full potential.
Valuable funds are raised through a variety of social events such as Chatter at the Table lunches and High Teas with guest speakers, Pigeon Races, Trivia Nights and our annual event Art Without Boundaries where we give an opportunity to local artists to display their work.
Service Projects
The club regularly holds "Sip, Stitch'n'Stuff" working bees at various members' homes to produce Breast Care Cushions for people recovering from breast cancer surgery. The cushions are distributed through the Jane McGrath Foundation service to local hospitals and the Breast Screen Clinic to assist women (and a small number of men) recovering the after-effects of major breast surgery.
The Club presents annual Encouragement Awards to a female students pursuing university and vocational education to assist with education costs. Applicants must submit an application addressing specific criteria, and undergo a selection process with interviews. Zonta Cairns also leads and collaborates with other community organizations on events providing widespread benefits, including actively participating in International Women's Day events, Reclaim The Night walks, Red Rose commemorations, Yellow Rose Runs, and Combined Service Club dinners where women in the various organizations can discuss the work being achieved at local and international levels.