Club 2020 JMK Scholarship Winner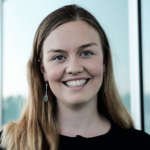 The Club this year received six applications from outstanding young women for our 2020 Club JMK Women in Business Scholarship.
We are pleased to announce that our Club winner is Lily Kennedy.  Lily is in her third year of study at the QUT Business School majoring in International & Public Relations.  During her course of study she has received many major awards,  Lily will be invited to a Club Meeting to receive her award and certificate and the Club wishes her all the best as her application is now sent to District for assessment at the District level.
Congratulations Lily!