Our Club was chartered on 1 May 1994 as the Zonta Club of Nambour with 28 members. In late 2001 the Club changed its name to the Zonta Club of Maroochy. Currently we have 25 members. Monthly Dinner Meetings are held on the third Wednesday of the month.
As with all Zonta Clubs we contribute to Zonta International Foundation projects, which work to improve the plight of women in developing nations. Locally, we give financial support to:
women's refuges offering crisis care for victims of domestic violence                                                                  

 

bursaries for mature-age women returning to study

promoting  a school-based Domestic and Family Violence and Sexual Assault prevention program 
Our Club promotes the Young Women in Public Affairs Award to encourage young women to engage in community leadership roles and the Jane M Klausman Women in Business Scholarship.
Breast cushions and cancer care packs are delivered regularly to local hospitals, for women who have undergone breast surgery. 
Hampers and emergency care packages are assembled by members and delivered to the women's refuges we support.  
Members work tirelessly on fundraising activities, to support the club's projects. Annual events include ; a movie night (Feb), IWD brunch (March)  and a High Tea Event (October). A 'Bag A Bargain' event will be held this year…selling pre-loved handbags…..April 29,30 & May1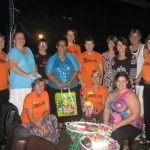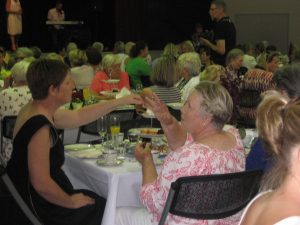 If you would like to know more about our Club and be invited to attend a Dinner Meeting please send an email
To find out more about the activities of Zonta Clubs throughout our District Click here.