Please click on the "f" icon and like our Facebook page!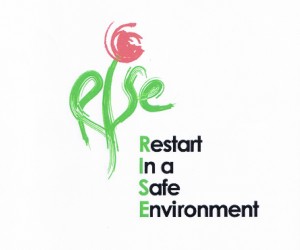 Help us build a safe place for families escaping
DOMESTIC VIOLENCE
—-we need—-
$90,000 in 90 Days
(click here to find out more and contribute go this project)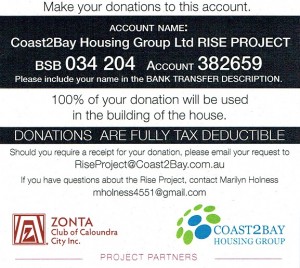 ---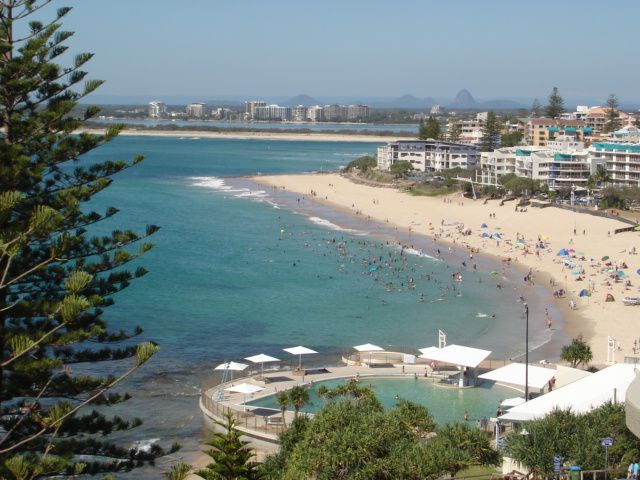 One of the most attractive areas in Australia, Caloundra City is within an hour's drive of Brisbane and is the gateway to the Sunshine Coast. Caloundra City lays claim to 10 of Queensland's most popular patrolled beaches as well as beautiful rain forests and numerous botanical, environmental and national parks.
According to the Draft Caloundra City Local Growth Management Strategy (LGMS) projections, by 2026 Caloundra City will have an estimated resident population of 162,500. From 2004 to 2026 this will require 34,750 new dwellings.
---
ZONTA IN CALOUNDRA
Membership of our club is strong at 27 and increasing. We reflect a cross-section of the Caloundra community – with representatives from a broad range of businesses and the professions. Our ages range from twenties to eighties and we live between mountains and ocean, rain forest and marine life.
Our commitment to improving the status of local women is challenging in one of the most rapidly growing parts of Australia. We target raising several thousand dollars annually to fund 'RISE Project' for local women who are victims of domestic violence. 
We are planning to raise $90,000 in 90 days to complete the building requirements of our project:
BOARD MEMBERS (for 2018 term of office)
President                     Simone Ricketts
Vice President             Pam Hall
Secretary                     Lyn Colautti & Marie Muller
Treasurer                     Carmel Sullivan
PROJECTS/COMMITTEES (for 2018 term of office)
Finance and Fundraising

Service

Membership

Advocacy

PR & Advertising
CLUB MEETINGS
Monthly dinner meetings are held on the 1st Tuesday of the month at a restaurant on Lake Kawana – 6:00pm for 6:30pm. We have the occasional guest speaker and our dinner cost is $35. Monthly raffles support our administration. We commence our meetings with fellowship overlooking the water and encourage prospective new members to visit at least 2 meetings prior to joining.
ENQUIRIES re MEMBERSHIP or to attend a meeting or to make enquiries about joining Zonta International please send an email or make a phone call to our Chair of Membership, Cathy Govey phone 0488 283 555. Our Zonta year starts 1 June and attendance at monthly and committee meetings is mandatory.
To find out more about the activities of Zonta Clubs throughout our District click here or phone Bev Bellett on phone: (H) 07-5477-0986 or E-Mail: caloundra@zontadistrict22.org
Join us!!